Create a profit plan. Grow a financially healthy business you love.
Pay yourself what you deserve.
Are you paying yourself the salary you want?
I bet you aren't! But you want to.
You have been focused on pounding the pavement, growing sales, making sure customers are happy and employees are paid.
You dream of hiring more people to reduce your workload and rewarding the people who have been loyal to you all these years.
You have spent a lot of time, energy, effort, and money growing your business, building a good reputation, and cultivating a strong team. And now you're thinking, "I deserve a raise!".
Ready to pay yourself more but not sure how to get there?
Join The Path to Financial Freedom
I know you're serious and ready for this journey if:

You've been in business more than 2-, 5-, even 10- years and realize that it's time to switch things up or innovate in your business to get to the next revenue and profit level.

Your business has consistently lived in the 6- or 7- figure space but you have multi 7-figure dreams.

You're thinking…"Come hell or high water, I'm making next year's goals!"

You're not afraid of numbers! In fact, you reviewed past financials, know where you need to make improvements and want some help figuring out what to do next.

You want to know how much revenue is needed to not only cover current business costs but also afford to grow your team, increase the pay and benefits for current team members AND…give yourself a raise.

You want to be on the path to financial freedom – making enough to save for retirement, fund your children's education, enjoy the things that make you happy, and give back to your community.
By the end of this journey, you will:
Know what steps to take over the next 12-18 months to increase profits and your salary.

Learn 10 actionable ways to innovate in your business and scale it.

Take control of your business finances, feel confident with your numbers and find the fun in finance!

Have worked directly with a financial expert with 20+ years of finance experience.

Have gained a community of fellow women business owners to continue supporting you and holding you accountable to your goals.
"After taking this course, I now have the tools to forecast and track my expenses, set financial goals, learn how to build in ways to pay myself which I wasn't doing before, and a better understanding of how Quickbooks works."
– Lakeisha W., Storytellerz Boutique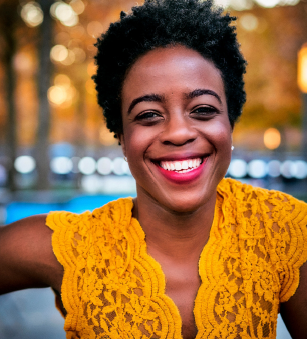 Hi, I'm Tricia Taitt, fractional CFO and profit strategist to growth-minded entrepreneurs who want to grow and scale their businesses, take control of their finances, and are humble enough to ask for help.
I see the financial empowerment of women entrepreneurs as a catalyst for change in society.
I designed The Path to Financial Freedom for savvy and successful six and seven-figure women business owners who have told me that their greatest financial goals are: to pay themselves more, be able to hire more people, and reward the loyal team they have.
You deserve to pay yourself what you need to live the life you want. PERIOD!
If you want to increase profits in the next 12-18 months so you can achieve these goals and elevate impact in your business, household and community, join the Path to Financial Freedom.
You may be thinking,
"Yeah sure, you'll solve all of this in 12 weeks."
Yes and no. I'll explain.
Just like one booster shot in the arm can't solve all your health issues, this 12-week course is not the magic potion to all of your financial ailments or pain points.
But, you will receive digital tools (fillable worksheets, spreadsheets, case studies) to apply in session learnings directly to your business and live actionable advice from a financial professional who has been in the game for over 20 years.
Hear what past participants have said.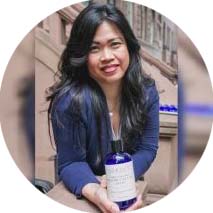 Annabelle Santos
Founder/CEO of Spadét
" The course has helped me to figure out what I'm worth, what I can afford to do, and what I need to work on. I can use the frameworks as guides for decision-making and to shape my plan.
I appreciate how Tricia put the pressure on us to do the work because looking at my numbers is not on the forefront of my mind. I prefer to envision the future and watch the money stack."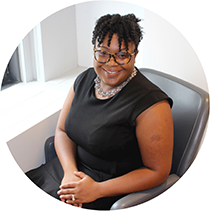 Melissa Elliott
Owner – Agape Family Therapy & Coaching
"I needed to develop a financial plan for the next year in my new business. I was intimidated by the daunting tasks of financial planning and numbers. I also needed to help to guide decisions and grow financially. Now I believe I have a clear path to financial freedom through the tools that Tricia Taitt has provided. Putting me first and reviewing my past allows me to step fully into strategically planning my future with realistic measurable goals and metrics. This course blew my mind, Tricia made math fun and manageable again with interludes of music and laughter."
Here's what you'll learn and do
in this judgment free zone
Step 1: Put yourself first
What do you need right now to live comfortably? Leave a legacy? Give to your community? Have you really thought about that and figured out what you need to have financially to achieve your personal goals? Maybe you've been procrastinating around this point because you haven't taken the time or it feels emotional. Well by taking 13 weeks to work on your business, I and your cohort of fellow business owners will hold you accountable for choreographing the life you want with numbers. We're going to get you in action by helping map out what it costs to achieve those personal goals and what habits/skills we need to adopt to get us there.
Step 2: Review the past to know the future
Knowing your numbers takes more than staring at financial spreadsheets. It takes knowing how to read the trends in your financial statements to uncover areas (many of which have been missed) where the business is weak in order to create a plan for a better future. You will be guided to assess your financial performance with a critical eye.
Step 3: Outline the path forward by doing the math
The most important part of this journey will be envisioning your business's financial future and planning for it. In this session, let's tap into our imagination and discuss various ways to innovate in your business and ad revenue.
This will be a methodical, constructive brainstorming with other business owners to vet and validate ideas for growth. And since growth requires lots of cash, we will discuss all the elements to consider in budgeting for future growth.
Step 4: Forecast revenue
Once you've envisioned and started creating a plan for growth, the next step is to project revenue levels that cover the cost of doing business and your personal goals. Don't worry, you don't need an MBA to do this part. We have a tool for this. The most exciting part of this tool is that it also helps you figure out how many clients you need to reach your goal. I can't wait to share it with you. By the end of this module, you will know the numbers needed to achieve your sales goals, save time and be more efficient with marketing efforts.
Step 5: Implement
"Strategy without implementation is hallucination" according to a Forbes contributor. He is right! During this session, let's pull everything into one comprehensive financial plan and discuss how you're going to put it into action over the next 12 months.
Step 6: Test, track, tweak
As you take action, it will be important to track your progress and impact to your bottom line. Whether you use Excel, Quickbooks or a dashboard tool, I will address how to track performance and other key performance metrics.
What People Are Saying
"Not only is Tricia extremely knowledgeable on the financial management necessary to run a business at all stages of development, she is a highly engaging speaker. Her presentation had a huge impact on participants of my business startup class, and I could see the influence of the content and advice she shared with us in their final business plans. I cannot recommend Tricia highly enough as a presenter and speaker."
"I engaged with Tricia because I needed major help gaining a picture of my business' financial position, organizing my financials with accounting, and ensuring the current and future health of your business through cash flow management. Because of Tricia, I finally understand what is going on with my financials — which is very empowering — and can start managing my business smarter."
"When Tricia arrived, our already fast-paced company was having a record-breaking year. She was able to understand the business and be effective. She was able to understand the business and be effective very quickly. Tricia took a "hands-on" approach to the work that needed to be done to bring our finance department back to working order. She kept the finance department running smoothly so the rest of the leadership team could focus on their teams."
"Previous to FinCore coming aboard, the job of managing Wethos' finances was inefficiently shared across our three co-founders. Bringing FinCore on allowed us to re-focus on our strengths, leaning on her expertise to get us setup for success. She helped organize insights from well before her time working with us, so we'd be able to easily answer financial questions and prepare reports on an on-going basis moving forward. Tricia always comes to the table with good recommendations paired with even clearer reasons why the work will be beneficial."
"Tricia and FinCore served as interim CFO for our business at a time when our financial operations were in transition. We had hired a new bookkeeping firm, moved onto a new PEO/payroll system, and hired a new VP of HR. Tricia and her company oversaw all accounting and financial matters and, in 9 months: cleaned up our financial records, put controls and process in place to streamline payroll for 400+ employees, worked collaboratively with our staff and vendors to maintain the integrity of our financial department, and partnered with our CPA to resolve several outstanding external issues. This placed us in a stable position to hire a full time CFO. Tricia was instrumental in on-boarding that person as well."