Hi, I'm Tricia, CEO and Chief Financial Choreographer of FinCore
I'm a math nerd & a dancer. It may seem like an odd combination, but there is a rhythm and flow to both that most don't see.
I hold an M.B.A from The Fuqua School of Business of Duke University, and a BS in Economics with a Finance concentration from The Wharton School at the University of Pennsylvania. For over 20 years, I've been a finance professional. Half of the time was spent working on Wall Street while the other half was spent in the trenches side by side with small business owners. As a result of working with me, clients have been able to take control of their numbers and feel more confident in their ability to make decisions, while increasing profits by 10% and building a cash stash to invest in growth.
"For every $1 you make, save 60 cents and live on 40 cents." My maternal grandmother's advice still resonates in my head. She impressed upon her children and grandchildren the importance of financial literacy, being thrifty, paying your bills on time, building wealth, and charity. These principles formed my money beliefs and habits and are the guiding force behind what we do at FinCore."
The more you know the more you G.L.O.W. (gain levels of wealth)!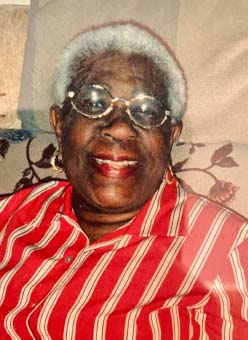 It was my maternal grandmother and mother that inspired me to become financially savvy. They knew financial literacy was a life skill that leads to independence and wealth. Unfortunately, this imperative life skill is barely taught which leads many business owners, particularly my fellow women owners, to fear their numbers or feel overwhelmed by them. How can you grow or G.L.O.W. when you don't know what you don't know?
According to a 2019 American Express report, less than 2% of women business owners in the U.S. make over 7-figures in revenue. When I read that statistic, I was horrified. Then, I realized I could do something to change it! I want to empower others on their financial journey.
" My mission is to help 10,000 women grow their business to 7+ figures, allowing them to live the life they want to live whether that's paying themselves more, leaving a legacy for their children, building up for retirement, helping their community, or another desire."
FinCore was born with this purpose in mind — to decimate that ridiculous statistic and empower small business owners overall to take control of their finances. Plus, we want them to have some fun along the way because math should be fun! I know that most people don't feel that way so I am focusing FinCore on helping small business owners find that perfect rhythm that allows them to dance with their numbers. To achieve that, I combined my two passions (math and dance), launched FinCore, and will curate offerings with a little twist!
The Story Behind FinCore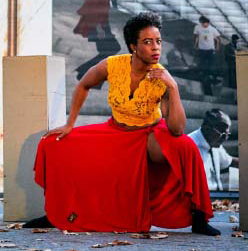 For part of my finance career, I was also training and performing as a dancer. In 2007, I joined the Forces of Nature Dance Theatre and in 2013 I joined the cast of the Tony award-winning Broadway musical, Fela! The level of training, emotional fortitude, concentration, endurance, precision, kinetic energy, and overall strength that dancers build within themselves and inside of a rehearsal studio starts from their physical core, emanates into their movement, and manifests into a collective work that impacts the audience and society.
That's why at FinCore we believe that by strengthening your business's financial core, your business will grow to peak performance. So we not only provide outsourced accounting and fractional CFO services but, we also provide CEOs financial fitness, financial insights, and finance tools to move their business forward so they can choreograph their life. We believe in a holistic approach to financial management, one that considers the CEO's business and personal financial goals. With each client, we promise to help small business owners:
Engage: Move to a healthier relationship with their numbers.

Educate: Gain confidence in their financial know-how to make the right decisions.

Elevate: Grow financially so they can meaningfully give back to their business, households, and communities now while also preparing to live the life they want upon exit.
Let us help you get FinCore Strong!
Sincerely,
Tricia M. Taitt
C.E.O and Chief Financial Choreographer
Ready to get FinCore Strong and grow to peak performance?
What People Are Saying
"Not only is Tricia extremely knowledgeable on the financial management necessary to run a business at all stages of development, she is a highly engaging speaker. Her presentation had a huge impact on participants of my business startup class, and I could see the influence of the content and advice she shared with us in their final business plans. I cannot recommend Tricia highly enough as a presenter and speaker."
"I engaged with Tricia because I needed major help gaining a picture of my business' financial position, organizing my financials with accounting, and ensuring the current and future health of your business through cash flow management. Because of Tricia, I finally understand what is going on with my financials — which is very empowering — and can start managing my business smarter."
"When Tricia arrived, our already fast-paced company was having a record-breaking year. She was able to understand the business and be effective. She was able to understand the business and be effective very quickly. Tricia took a "hands-on" approach to the work that needed to be done to bring our finance department back to working order. She kept the finance department running smoothly so the rest of the leadership team could focus on their teams."
"Previous to FinCore coming aboard, the job of managing Wethos' finances was inefficiently shared across our three co-founders. Bringing FinCore on allowed us to re-focus on our strengths, leaning on her expertise to get us setup for success. She helped organize insights from well before her time working with us, so we'd be able to easily answer financial questions and prepare reports on an on-going basis moving forward. Tricia always comes to the table with good recommendations paired with even clearer reasons why the work will be beneficial."
"Tricia and FinCore served as interim CFO for our business at a time when our financial operations were in transition. We had hired a new bookkeeping firm, moved onto a new PEO/payroll system, and hired a new VP of HR. Tricia and her company oversaw all accounting and financial matters and, in 9 months: cleaned up our financial records, put controls and process in place to streamline payroll for 400+ employees, worked collaboratively with our staff and vendors to maintain the integrity of our financial department, and partnered with our CPA to resolve several outstanding external issues. This placed us in a stable position to hire a full time CFO. Tricia was instrumental in on-boarding that person as well."