Knowledge is power! And FinCore seeks to provide knowledge that empowers business owners. We have heard your most pressing financial questions and challenges and responded by creating digital tools and other resources to help you address them. That's why we've built The Studio. It's where you can educate yourself anytime, anywhere.
7 Steps to a Profitable Pivot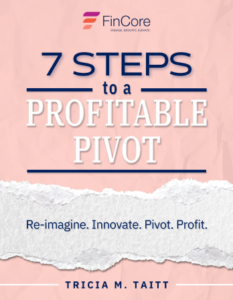 Want to turn your ideas into more sales (and $$$ in the bank), leverage your current assets to increase profits, and pay yourself what you deserve without putting your business at risk? Then you need profits and I've laid out your 7 Steps to a Profitable Pivot in this downloadable e-book. It's not just a checklist, it's jam-packed with activities and exercises to get you in action. Immediately deploy these steps in your business to have your most profitable year yet and reach your business and personal financial goals.
Financial Resiliency Playbook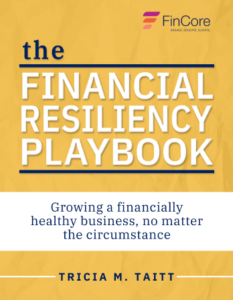 "An ounce of prevention is worth a pound of cure."
Benjamin Franklin's advice still holds true today. It's easier to be prepared and stop something before it happens rather than try to fix it after disaster strikes, especially when it comes to the health of your business. This playbook provides step-by-step prescription and treatment plans to prevent, survive, and recover from any financial challenge. By sharing lessons learned from various business owners thriving through the 2020 pandemic, Tricia M. Taitt provides the advice you need to help your business stay financially fit and grow forward in any environment.
Dancing with Numbers – Available Fall 2022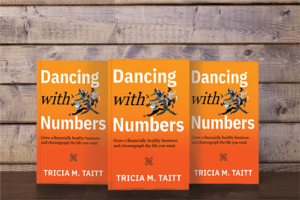 When I wrote this book, I thought of the millions of small business leaders who have been in this game for years and have not had access to the advice of an outsourced CFO helping them understand their numbers, improve the financial health of their business, and make the right business decisions for growth and scale. I thought of how easy and confident these leaders could be around their numbers if they just had more knowledge and a stronger financial core (department and team). Given my professional dance background, I saw that in the same way dancers strengthen their physical core to dance at peak performance, small business owners need to strengthen their financial core to be at peak financial performance.